Get 3 Boiler Installation Quotes
Few things in your home are as important as the boiler and central heating, especially in the colder months. Unfortunately many people don't take good care of the systems. This can result in some big problems, including high bills for repairs and higher energy consumption. In the worst cases they may need to arrange new boiler installation because the appliance is completely broken.
At Warm we appreciate how important it is to install new boilers quickly. That is why we offer a service 24 hours a day, seven days a week, all year round. We will put you in touch with professional boiler engineers and plumbers in your area. They will give you quotes for the job so you can choose the right price.
Nationwide Services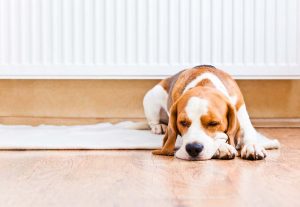 Our service is unique because we work with local engineers and plumbers across the whole of the UK. Regardless of where you are, we can find you help with just one call to us or by completing our quote form. We make it very easy to arrange all kinds of services, whether it is new boiler installation, repairs, or even servicing to avoid replacement.
To make it even easier to find the best price for a service, we have a partnership with Boiler Quotes. As a result we can give you three different prices from three local providers. You are then free to look into each of them to decide which you want to accept. Keep in mind we only work with trusted engineers with the right credentials, including Gas Safe Registration.
The Advantages of Choosing Us
As well as being the fastest way to arrange a service and ensuring you can choose the right price, there are several other benefits of working with us. They include:

Support 24/7

Emergency Services

A Wide Range of Brands

Fully Insured

A Tailored Service

Central Heating Installation
All Boiler Installations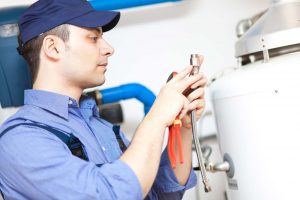 At Warm we appreciate that every property is unique. Therefore each boiler installation is too. The appliance must be suitable for the number of taps and radiators it needs to feed. In addition it must be safe and reliable. Fortunately with us you can find the right service every time.
The first thing that can affect the installation is the type of boiler. It is easier to install a combi because they are compact and all components are within the unit. Conventional and system boiler on the other hand have separate tanks and/or hot water cylinders. This, alongside the larger sizes, means it is harder to install them.
As well as the type, it is important to consider the fuel. It is easier and faster to install a like for like boiler because all connections will be in place. If you have a model that burns fuel, whether it is gas or oil, you will need a flue to supply air. Many of these models also have to be condensing so you need a waste pipe. Electric boilers are easier to install because running a new connection is less challenging.
Professional Services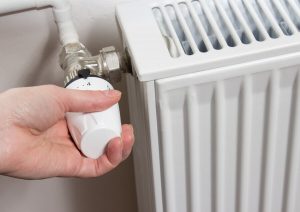 Boilers and central heating systems present a number of hazards. A boiler that burns fuel can release carbon monoxide, putting everybody in the property at risk. They also need air. If there isn't a supply from outside it is taken from inside the room. This is also a huge hazard. In addition there is a risk of fires. Electric models may cause shocks if they are not connected properly.
When you find an engineer with Warm you can arrange a reliable service. They can look at your existing boiler and heating to see if there are any problems. Therefore if you notice things like burning smells, black marks, or a change in the colour of the pilot light, we have a service. The engineer will determine if repair or new boiler installation is the best option.
Any Job
We can help with any kind of requirement, whether it is like for like replacement or a more complex job. The engineers we work with have the skills and experience to complete difficult repairs and service appliances. They can work confidently in various settings, including family homes and commercial properties.
One of the hardest jobs an engineer may have to do is moving a boiler. This can cause a lot of upheaval within the property and may take several days. If you are considering a move you can use our service to find a local expert who can offer advice.
To arrange a service complete our quote form or give us a call at 0800 311 8990. You won't find a faster way to get boiler installation prices or quotes for services, repairs, or even central heating work.