Arrange a one off or regular boiler service
Boilers are an important part of a property, even if you do not think about them often. They work to provide the heating and hot water that you need. One of the simplest ways to help keep them running and in good condition is to invest in a boiler service. You can choose an annual service or a one-off to suit your needs.
We work with people from across the nation to help them find the services that they are looking for. This includes your service as it is a necessary step. After all, who wouldn't want to save money on their bills? This is along with having peace of mind that your boiler is not unsafe.
The Steps Involved In Servicing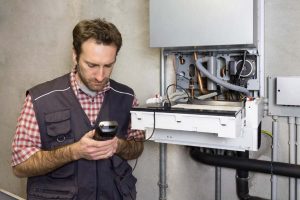 When an engineer comes to your property, they will take an in-depth look at your system. This includes a comprehensive examination of your boiler and controls.
It is important that you boiler is running at the correct pressure and flow. The engineer will check this along with the flue for safety reasons. Another aspect of this is checking for leaks and corrosion that indicate a serious problem like carbon monoxide leaking.
Removing the casing will allow the individual to look at the main internal components of your boiler. This includes aspects like electrical connections are clean and in good condition and other key components.
If checks and tests indicate that it needs doing, various aspects of your boiler can be cleaned. This will help the running efficiency and prevent other issues such as kettling from occurring.
After the inspection, the engineer will attach the casing back on while checking that the seals are all okay. They will then be able to discuss the work and any other questions that you may have.
Not A Job Anyone Can Do
By contacting us, we can help set up a boiler service through a professional on the Gas Safe Register. This will allow you to reap the benefits so call us today and get your quotes.
Why A Boiler Service Is Vital
Repair Costs
A small issue can increase drastically over time when it is not dealt with. This means something minor that would not cost much to repair can turn into a broken critical component that leaves you out of pocket. This is why you need a service to spot these before it is too late. It can even have a knock on effect if there is an issue like leaking that damages other areas of your property.
Energy Bills
As well as avoiding expensive repair work, you won't spend a lot of money while it is running. A boiler can become less efficient when you do not care for it. Through servicing you can enjoy lower energy bills and a smaller carbon footprint. At the same time, you never sacrifice on the quality of the hot water and heating that you receive.
Safety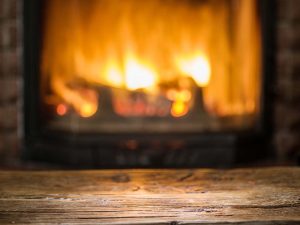 Experts believe that there are a huge number of boilers in operation that are dangerous. This is because they go unchecked when not serviced. Therefore it is vital to spot problems before they risk you and other occupants of the property.
Carbon monoxide is the main danger that comes from boilers as it is lethal, as well as a colourless, tasteless and odourless gas. Signs include feeling unwell, shortness of breath and feeling faint. Your boiler may indicate an issue through a change in the colour of your pilot, changing from blue to orange or yellow. There may also be marks or discolouration which means that you need an expert to take a look immediately.
The Law
Gas work needs completing by a professional on the Gas Safe register. This is because you need the right knowledge and tools so that you are not risking anyone. You also have legal obligations to look after your boiler if you are a landlord or a business. We only work with registered experts so you know you are getting the right service.
Warranty
Most boilers come with a warranty that states how you need to service it. If you do not do this, you will void it. It is also involved in a number of home and business insurance policies. We can provide you with a Gas Safety Certificate to prove the quality of the work done should you ever need to provide evidence.
Book your boiler service now and call the Warm team at 0800 311 8990. We provide you with 3 free quotes of people in your area so that you can get the help you need.