How much will I need for a new boiler?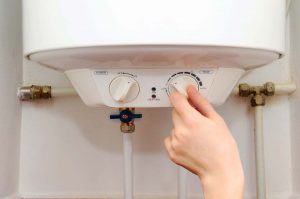 Have you decided to replace your boiler but are hesitant because you don't know how much you would need to pay? Like any appliance you can purchase for the house, there is a range of prices for boilers. Fees tend to vary due to things like the size, components, the quality of the build and the brand. If you want a clear boiler installation cost, Warm can help you to get quotes.
It's true that cost isn't always a factor in terms of the boiler quality. Yet, budget systems tend to come with shorter warranties and life spans. On the other hand, the higher-priced ones are likely to have long warranties and extra benefits. There are exceptions to this though. Warm can help you explore the possible options for your budget and specifications.
How much do new boilers cost?
Below, you can find estimates of the potential boiler installation cost. We think about different situations as well as the price of acquiring a new mid range boiler. Remember that there shall be various other options at this price point and other ones.
Regular Boilers
| Type of installation | Estimate cost | Duration of installation |
| --- | --- | --- |
| Replacing a current regular boiler with a like for like appliance | Approximate cost £1,750 | Around 24 hours depending on the specifics |
| Installing a replacement regular boiler in a new location | Approximate cost £2,100 | Between 24 and 48 hours depending on connections |
Combi Boilers
| Type of installation | Estimated cost | Installation time |
| --- | --- | --- |
| A like for like replacement in the same location | Around £1,995 | A day |
| A new installation in a brand new location | Around £2,600 | 1 to 2 days |
| Replacing a regular boiler with a new combi | Around £2,950 (more if the boiler is installed in a new location) | 2 to 3 days |
Back Boilers
| Type of installation | Approximate cost | Time needed for installation |
| --- | --- | --- |
| Installing a new system boiler to replace an old back boiler | £2,700 | 48 hours on average |
| Installing a new combi boiler in place of a back boiler | £2,950 | 48 to 72 hours on average |
New boiler costs are affected by:
Boiler Type
The cost for a new boiler will largely depend on what model you purchase. This is because the different types can vary in terms of complexity and the number of components.
CHP boiler – A new variation that merges power and heat that's fairly simple to install
Regular boiler – Needs a separate water tank for installation
Combi boiler – These are the easiest to install because they don't require a storage tank or water cylinder
System boiler – You need a cylinder but the machine is equipped with all the other necessary components
The cost differences between the separate categories generally aren't huge. Since this is the case, it would be wise not to pick based on cost alone. You must buy something that matches your requirements. This normally results in you paying lower prices over the lifetime of the boiler.
Manufacturer
Numerous manufacturers make a myriad of boiler models. Similar to any other product, you'll discover both budget and premium brands in addition to suppliers that create ranges with distinct price points. It's essential that you think about the manufacturers when contemplating the boiler installation cost. Examples of brands include:
Vokera
Ideal Boilers
Baxi Boilers
Worcester Bosch Boilers
Valliant Boilers
Glow-Worm
Chaffoteaux and Maury
Installation
The cost of the appliance alone isn't all that you have to consider when shopping for boilers. You must look at the installation. Many factors can affect the cost of a new boiler including:
Movement
You might be replacing a boiler with the same make and not moving it elsewhere. If so, then you should be able to secure a decent price. This is because the installation process will be a straightforward one. If you're working with a new design or changing the location, the cost for the new boiler may go up as a result.
The calibre of the installer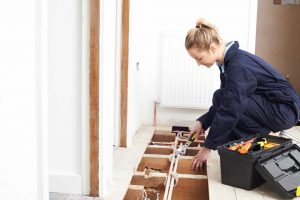 There are installers that don't charge much for installation work. However, these individuals aren't Gas Safe Registered most of the time. Therefore nobody is checking their proficiency and there's the danger of having a poor quality job. Consequently, this could put everyone in the property at risk. We place a strong emphasis on safety, which is why we work exclusively with Gas Safe registered engineers.
To contact us, complete our Free Quote Form or phone the company directly. You shall receive an amazingly competitive quote that shows the full boiler installation cost. In addition, every job will be by an engineer with the right credentials.
To start enjoying the positives of owning a new boiler, get in touch today!