The Easiest Way to get a Boiler Installation Quote
There are several reasons why people choose to upgrade their boiler. The most common is that their current appliance is broken and repairing it will be too costly. In addition there is a point when it is inefficient and using too much energy. A remodel or saving space in the property may also inspire a change. Whatever the reason, Warm can help you find a boiler installation quote.
Before you rush in to an upgrade it is important to decide which option is the best for you. To get a full idea of the price you will need to pay, you should look at the type of boiler, the fuel, installation challenges, and other potential costs.
Types of Boiler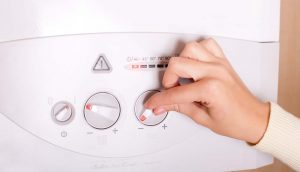 The first thing to look at is the type of appliance. There are different price points for each style but generally smaller combi boilers are the cheapest. This is because there is a single unit and fewer connections. Conventional models tend to be more expensive because they are slightly larger and have a separate water tank. System appliances generally hold the middle ground because they are large and have separate parts. Their big selling point is all the components are in the body of the boiler.
Fuel
It can be quite surprising how many different fuels there are to choose from in the UK. The most common is natural gas because most parts of the country have connections to the mains. In addition people can choose boilers powered by electricity, oil, LPG, coal, or biomass.
When deciding on a fuel there are several things to think about. For example you should consider availability, cost of the fuel itself, storage requirements, carbon dioxide emissions, and cleaning costs.
Mains gas is the cheapest option because there is a steady supply and there is no need to store it. Oil is slight more expensive and you need a storage tank. Electricity is the most expensive but the boilers are generally 99% efficient. Biomass can be very cheap but again you need to arrange to store it. There is also a worry about supply and higher cleaning costs.
Installation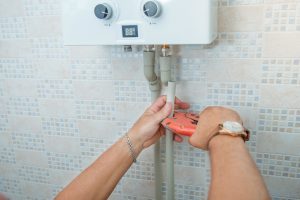 Naturally a major thing that can affect the boiler installation quote is actually fitting the appliance. The most cost effective option in any situation is to replace boilers like for like. This is the only way to ensure there is no need for additional fixtures or fittings.
Installing a new electric boiler is the easiest. Most properties will already have electrics so it is a simple case of running a line to the machine. There is no need for a flue or a waste pipe.
A new gas, oil or biomass boiler can be trickier to fit. This is because you may need to run pipes for the fuel supply or have to install a flue and waste pipe. The latter is especially crucial with modern condensing boilers.
Other Costs
The complexity of the installation and disposing of the old appliance and waste are the other biggest factors affecting the cost. Some providers will dispose of your old boiler for free whereas others will charge for the service. You can also expect to pay more for jobs if it involves installing a machine in a hard to reach location.
Look for the best quotes
At Warm we appreciate that everyone has their own budget and requirements. That is why we make it very easy for them to find a boiler installation quote. All it takes is a single call to us or filling out our quote form. We do the rest for you, ensuring you get three quotes from local providers near you. Our service is UK-wide, ensuring you always know who to come to.
The big advantage of finding a provider with us is you are sure to deal with a proper professional. The engineers and plumbers we work with have the necessary qualifications and always hit the best standards. Therefore you can be confident in the safety and quality.
You can call our team at 0800 311 8990 to get started on finding a boiler installation quote. Alternatively you can complete the quote form on this page. You only need to enter a few details and you can have quotes quickly.