The easiest way to find a new boiler
New boiler installation is very important if your current appliance is old, inefficient or unsafe. An upgrade can ensure you have a hot water and heating system in your property that is effective and energy efficient. Warm makes it very easy to find a service when you need one. We work with engineers all over the UK so all you need to do is contact us or fill out our quote form.
We Can Give You Three Quotes So You Can See How Much Money You Can Save
High quality installation is crucial for a plethora of reasons. To begin with, it will guarantee that everything functions properly. In addition, it'll make sure that your appliance is not wasting energy. Finally, it shall verify that your boiler is safe to use and not a threat to anyone.
Whether it is a commercial or domestic setting, Warm can help you find an engineer capable of installing any variety of boiler.
Excellent Deals on New Boilers
Gas Safe Registered Engineers
Super Warranties Obtainable
Handy No Obligation Quotes
Installing All Kinds of Boiler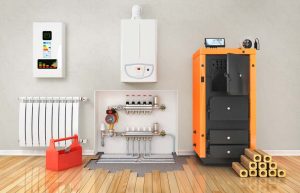 Warm can arrange a service for any need because we work with highly experienced and reputable engineers. These specialists can handle the different styles of boilers, various fuels, and models from a number of brands. As a result you can always find the right new boiler installation for you.
Gas Boiler Installation
CHP Boilers: Combined Heat and Power appliances are a newer design for domestic buildings. In the past, they were only available for commercial structures. Producing both electricity and heat, it's easy enough to install a model like this.
System Boilers: These require that you install a cylinder for storing hot water. Fortunately, the critical water and heating elements are built into the actual boiler. Therefore this style is also easy to install.
Regular Boilers: The best time to install one of these is if your property still possesses an older radiator network. It's likely that it won't be able to put up with the greater water pressure that comes from owning a combi or system boiler. Just make sure you choose one with a high energy efficiency rating.
Combi Boilers: Cost effective and incredibly efficient, it is quick and easy to install one of these appliances. This is because you don't need a cold water storage tank or a hot water cylinder. Due to their small size, they are the perfect choice for smaller properties and can fit in various spaces.
Electric Boiler Installation
Storage Electric: Some of these devices include separate hot water boilers, whereas others come with built-in storage modules. They need more space than other machines and installing them takes a while.
Electric CPSU: Combined Primary Storage Unit boilers are more common in commercial buildings because of their huge size. If you are in a domestic setting, then you'll need a fair amount of room to install one.
Direct Acting Electric: These designs are the simplest and installing them isn't difficult. Since this is the case, people don't usually spend as much money on installation as they would with other boilers.
New Boiler Installation Advice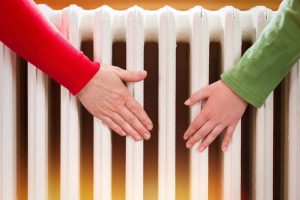 In addition to offering the right services each time, the engineers we work with can provide plenty of useful advice about new boiler installation. The following are some of the most important tips they may give you.
Don't attempt to do the installation yourself because there are many dangers involved. Only a Gas Safe registered plumber or heating engineer should attend to this task. The last thing you want is to find out there is a risk of a dangerous leak or a fire because the job was not done right.
The costs associated with boiler installation depend on the utensil you're going to use. Certain boilers need separate storage tanks and water cylinders, which add to the cost. Others take a while to install. It is important to consider all of the costs to get a clear picture of the full cost of updating.
Gas Safe engineers (previously Corgi) are the best choice when working with a gas boiler. They should have the right skills and experience. More importantly they should certify that the appliance is safe.
If you require new boiler installation, contact us now by calling 0800 311 8990. Alternatively, complete our quote form. Entering just a few details can get you 3 quotes from local engineers.